Giant Hedgehog appears on Clapham Common
February 17, 2014 - 2 minutes read
Is it a bird?…. is a a plane?…. No it's a giant hedgehog of course!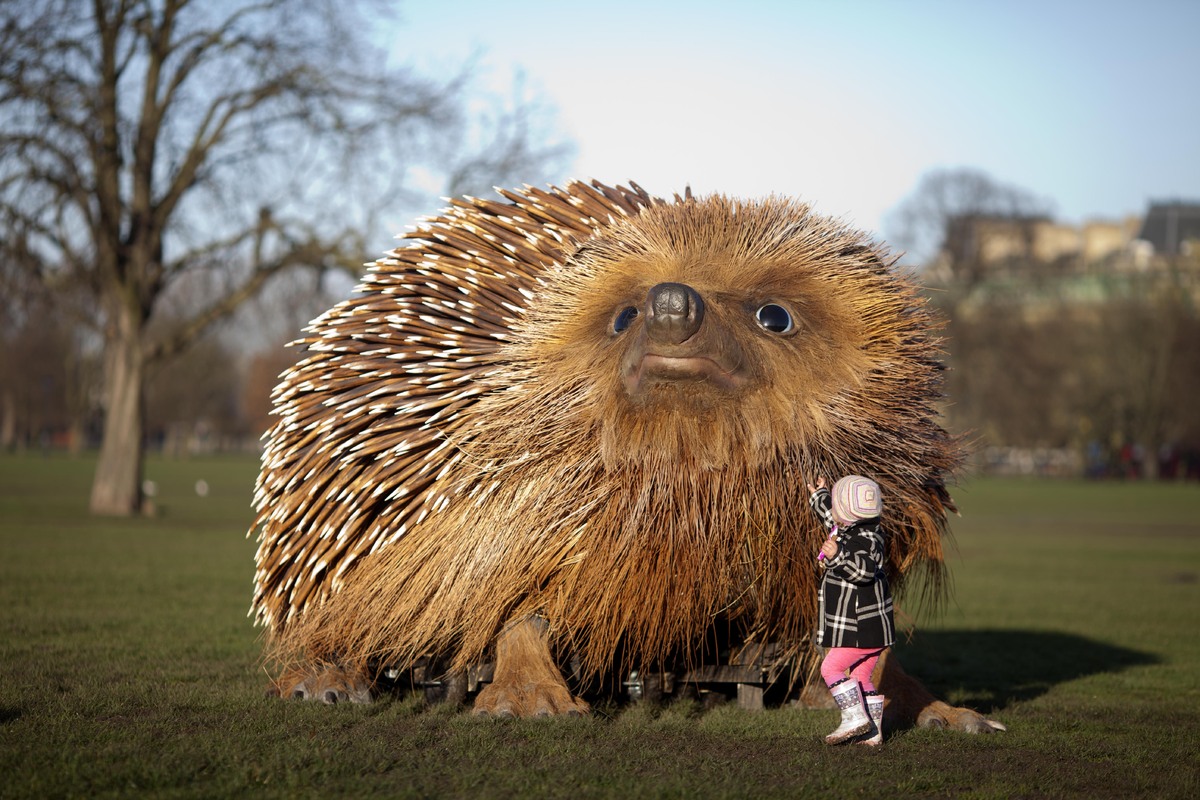 Sketch has done it again with Taylor Herring who briefed us to work with Watch.
Joggers and walker a like got a very strange surprise on Sunday morning by a giant hedgehog coming out of hibernation and 'popping up' on Clapham Common.
The cuddly critter measures in at a huge 12ft long, 8 foot wide and 7ft tall which is larger than a 4×4 or even a rhino.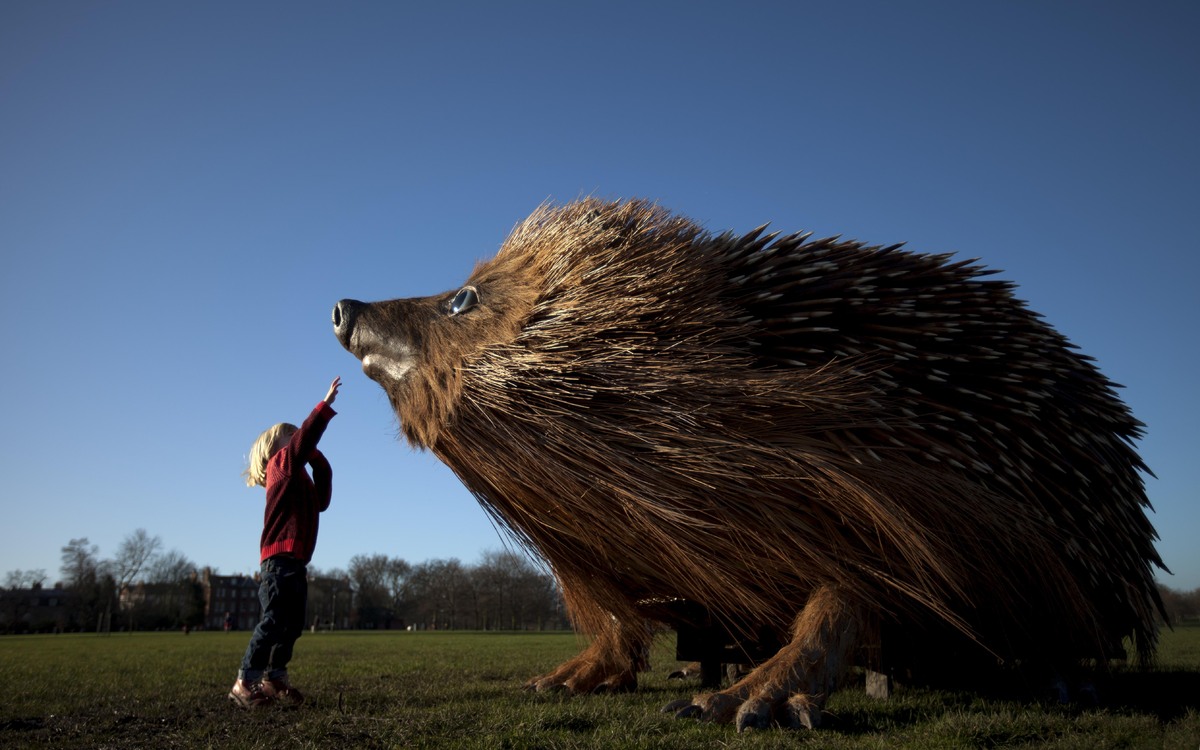 The sculptures was created with a mixture of willow for the spikes and and coconut fibre that takes on the appearance of fur.
The life-like creature was created using 2,000 soft wood spikes and took us over 2 months to design and build.
The hedgehog has been created to promoted Sir David Attenbourough's second 10 part series "Natural Curiosities" due to premier on February 18th on UKTVs Watch channel at 8pm.
(Sir David pictured with a scale model of the hedgehog)
Attenborough described the "The hedgehog [as] one of Britain's greatest natural curiosities and this sculpture is a fitting tribute to one of our best loved species. The fact that a quarter of British adults have never seen a wild hedgehog suggests that we are witnessing rapidly dwindling numbers which is a concern.
Passers by snapped themselves with the wildlife favourite with some funny results on a gloriously sunny day; a stark change from the current weather.
Taylor Herring generated amazing press coverage and featured in national press including the Metro, Huffington Post, Daily Mail, MSN, Digital Spy and Orange News
The series focuses on two animals per episode who appear very different from one another but actually, share a 'distinctive evolutionary quirk'.
Tags:
attenborough
,
attenboroughscuriosities
,
clapham
,
clapham common
,
david attenborough
,
hedgehog
,
natural curiosities
,
PR Stunt
,
UKTV
,
Watch