Sketch Loves: Refreshing Drinks Campaigns
June 24, 2013 - 5 minutes read
This summer (we know it's hard to believe it's summer with the weather), we've see an out pour of creative drinks campaigns from a whole host of brands. Brands have been cashing in on the hot weather around the world engaging consumers in direct interaction, brand awareness and loyalty. Here's a few of our favourites so far.
Coca cola

are on a mission: to make the world a happier place!
Firstly they re-branded cans and bottles alike, swapping their iconic logo with 'share a coke with…' followed by 150 of the most popular names in the UK which has proved a social media sensation as consumers share pics of their purchase. We can't seem to go on Facebook these days without someone uploading a picture of themselves and a names bottle of Coca Cola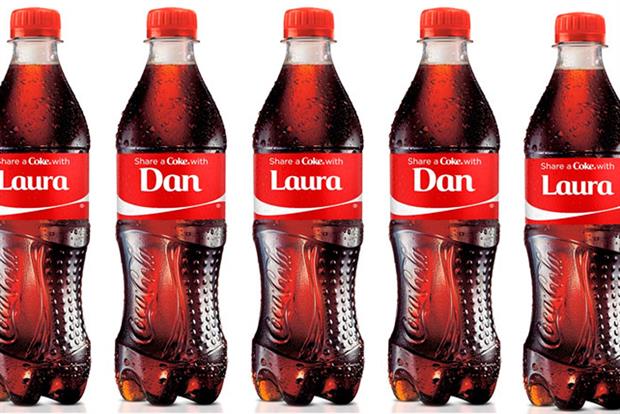 Across the globe they then managed to unite India and Pakistan by connecting them through their 'Small World Machines'-an interactive vending machine. Through touching hands and drawing symbols consumers came together and were rewarded with a free coke in the process soothing the tensions of 2 nations with the simple love of having a Coca Cola.
Then came the miniature splittable can they trialed to show it's the little things that are important, though to be honest we think we'd prefer a whole one!
Not to mention the ice cold bottles of coke (literally-as in made of ice) they were serving up on the beaches of Columbia-we can only hope we have a scorching summer worthy.
As you can see Coca Cola have really been on the charm offensive with their marketing activity. We're just trying to guess what will be next!
Irun Bru
Irun Bru have jumped on the personalised can bandwaggon…but only if you're name is fanny! Not to sure it'll have quite the same effect.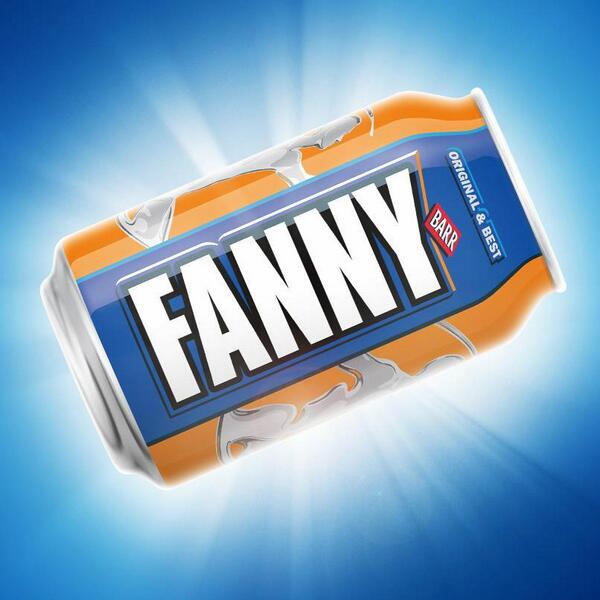 7up
7up have jumped back int the spotlight with their "Melting Machine" where consumers had to hack and chop their way into a block of ice. Or wait around for it to melt. Talk about working for  a freebie!
Pepsi
Pepsi jumped onto the interactive vending machine bandwaggon in Belgium. Passers by simply had to 'like' the brand on Facebook in order to receive a free drink from the machine.
Diet Coke
Don't been fooled it's not a trick from Inception, Diet Coke have also jumped on the vending machine stunt but this time with "The Worlds thinnest vending machine". Or the "Slender Vendore" as it's been name on their Youtube Video!  We do think it resembles a VHS tape!

Tango
Tango has even come out of the word work and released their first television ad campaign in 5 years! Their 'argh' campaign demonstrates the intensity of the drink and their aim to reach a new generation of consumers.
Drink Aware
If all that talk of soft drinks has made you want an alcoholic drinks then you might think twice with the latest drink drive awareness campaign. Unsuspecting men got the shock of their lives in a men's toilet when a "woen" (actually a dummy) smashes through the mirror complete with blood! Their reactions were captured through hidden cameras as part of the governments drink drive awareness campaign called #publooshocker in a bid to convey the "full horror" of and discourage drink driving.. Though we're not entirely convinced they're real people, but we'll let you decide:
Tags:
2013
,
adverting
,
advertising
,
brand image
,
brand perception
,
brands
,
Coca-Cola
,
Experiential
,
Facebook
,
government
,
instagram
,
interactive
,
Leo Burnett
,
marketing
,
Pepsi
,
Pinterest
,
PR Stunt
,
Sampling
,
social media
,
Tango
,
twitter
,
YouTube